No reproduction or republication without written permission.      著作権を侵害する写真及び文章の転載を禁じます。
English Category
Street Photo at Kyoto, Japan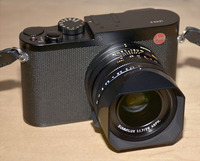 Leica Q (Typ116)
Full size 24 megapixel
28mm f/1.7 Summilux ASPH.
High resolution EVF built in
F1.7
ISO 1600
F4.5
F2
ISO 4000
I
New Year days at Kyoto, Japan
at Kiyomizu Temple
(2015/2/1)
Leica M Monochrom
Summicron 35mm F2 ASPH
Lumix LX100

Tanabata Festival at Kyoto
Tanabata festival is held on July 7th in Japan, and we can enjoy it through August at Kyoto.
Biei, Hokkaido, Japan
Summer
Festival at small village of Japan
'Gion' Festival at Kyoto, Japan
Portrait at Yokohama
Winter at Shirakawa-go
Snap portrait at a village in Japan
Japanese New Year day
(c) 2003-2013 Issy Nomura, All rights reserved
Photographer
Issy Nomura
Main Camera
Nikon D810、D750、Df、D4、D7200
Leica M Monochrom、Leica Q (Typ 116) 、Leica X (Typ 113)
Panasonic Lumix LX100
iPhone 6 Plus、iPhone 6s

Main Lens
(for Nikon FX)
  14-24mm F2.8、24-50mm F3.3-4.5、24-70mm F2.8、70-200mm F2.8、80-400mm F4.5-5.6
  20mm F1.8、24mm F1.4、28mm F1.8、35mm F1.4、50mm F2、58mm F1.4、60mm F2.8、85mm F1.4、90mm F2.8
(for Nikon DX)
  16-80mm F2.8-4
(for Leica M)
  21mm F4、28mm F2.8、35mm F2、50mm F2、75mm F1.8
Memorable Camera
Contax T、Contax RX、Hexar RF、Nikon FA、Nikon FM2/T、Nikon FM3A、Nikon F5、Nikon D2x、Nikon D3 等

Macintosh
Mac Pro 2.8GHz Xeon Quad, 16GB memory, 1TB HD×2 + 256GB SSD, 24 inch display×2
iMac 27inch Intel Core i7 3.4GHz Quad, 16GB memory, 1TB Fusion Drive
MacBook Pro Retina 15 inch Intel Core i7 2.4GHz Quad、8GB memory、256GB SSD
MacBook Pro 15 inch Intel Core i7 2.66 GHz Quad、8GB memory、756GB Fusion Drive に換装
Macbook Air 13 inch Intel Core i5 1.4GHz Dual、8GB memory、256GB SSD
Macbook Retina 12 inch 1.1GHzデュアルコアIntel Core M、8GB memory、256GB SSD
iPad Air、iPad mini、iPhone

Printer
Epson PX-5VII、Epson EP-10VA

Main Tripod, Monopod
Gitzo 3型3段、2型3段カーボン三脚
Gitzo カーボン一脚
旅行用)Gitzo カーボン三脚 1型4段トラベラー、Gitzo 00型超小型三脚、ベルボン ULTRA STICK SUPER 8

Main Camra Bag
ショルダータイプ:Tenba Pro Traveler、think TANK photo Urban Disguise、ARTISAN&ARTIST GCAM 7000
ローリータイプ: Vanguard Quovio 49T、Tumi Tegra-Lite International Carry On
バックパックタイプ: think TANK photo Street Walker Pro、Lowepro Flipside Sport 10L

Favorite Words
"Creativity is the basis of self-expression" by Peter Lindbergh ▶ Please read his essay
  創造性は自己表現の基礎である。
  何もしなければ創造性は生まれない。
  絵を描いたり、詩を書いたり、写真を撮ったりする時の感性や感情、アイデアから、
  我々の経験や予測を超えて生まれ変われば創造性が生じる。
  創造性は自己表現の欲求である。
  もし各々の道を深く探求しようとすれば、全ての人が創造的になれる可能性がある。
  そうすれば我々の作品は我々自身の一部となる。
Favorite Photographer
Ed. van der Elsken
  パリのサンジェルマン・デ・プレのカフェに集まる若者を撮った「セーヌ左岸の恋」が有名
  Please look at his work.

Peter Lindbergh; Please look at his video.

Sebastiao Salgado; The silent drama of photography Please look at the video.

Jimmy Nelson; Gorgeous portraits of the world's vanishing people Please look at the video.

National Geography Photographers Please look at the video.
Contact:
要望により大きな画像を載せていますが、低画質画像です。
著作権侵害に対しては法的措置を講じます。
---
Feature
Gallery

ディスプレイを確認下さい。詳しくは
こちら
< 戻る
 | 
< DPHOTO.jp トップへ戻る